We Convert Cars Into Cash!
Welcome to AutoRev. We're a nationwide company that specializes in turning old vehicles – cars, trucks, RVs and more, into cash for satisfied customers across the country. There are many reasons why we're so successful but these are a few of them…

We always pay the most money for junk cars, yes, we pay top dollar for cars and trucks in good condition but we also buy every vehicle, running or not – and our customers are always pleased with just how much we actually pay, with our unique cash on the spot offers…

Combine top dollar with prompt professional service because we always work hard to make sure our tow trucks arrive on time and a time that's most convenient for you. Many services simply don't keep their appointments, but we always strive to make sure our customers are never inconvenienced and quite simply, we do what we say we'll do and… We never charge any hidden fees and of course towing is always free because we pay you the exact full cash price, we promise you – and keep our word, every time – it's that simple…And when it comes to the environment, we take our job seriously too because…

If your vehicle isn't serviceable, we dispose of every component in a way that ensures no toxic chemicals such as mercury, lead and other hazards do not negatively impact our environment. It's a commitment to our world and the future that truly sets us apart because we were recycling long before any other company, and most importantly, recycling responsibly…

And of course, we're professional and courteous – We respect our customers and work hard to make it easy for you. Simply give us a call and tell us about the vehicle you have for sale. We'll make a "cash on the spot" offer and when you accept our offer, we'll arrange a convenient time to pick up your car or truck and pay you immediately, before we tow your vehicle away…It really is that easy because… We realize that when you want to sell your car or you're looking for a vehicle removal service, it can be a very confusing marketplace – And even frustrating at times too but…

AutoRev believes in keeping it simple, fast and efficient – Give us a call and tell us you want our best cash offer for your truck, car or SUV – And of course, feel free to ask any questions you may have…

A Sell Car Company That You Can Trust
If you're seeking to sell your car to a car dealer that does everything we say we'll do and treats you with respect and utmost professionalism, then you've found exactly what you're looking for because…

You can sell your car today, no matter what condition and we promise to keep every step absolutely simple…Call us right now or simply complete the online form – And you'll know within minutes that you can sell your car and know exactly how much cash we'll put into your hands, today… And running or not, all makes, all models, all conditions – We always pay the most money for your car. If we need to dispose of your vehicle, we'll handle that responsibly with complete environmental responsibility – and best of all, if you want to sell your car today, we're the honest car buyer you can trust, and we'll do exactly everything we say we'll do – Yes, our promise and the process really is that simple.

Sell Your Car & Get Cash
Call Now For Your Highest Quote For Your Used Vehicle
1-888-209-5611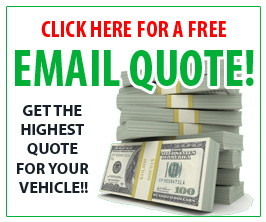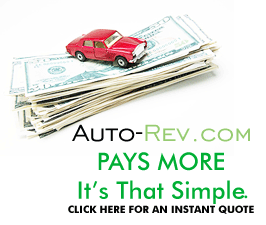 "I talked to three guys and thought I sold my 1999 honda to C---X, but when I got there, they told me that they never said that and they offered me $800 less than they did on the phone. Patty offered me $1200 on the phone, her brother came to my home and paid me in cash and picked up the car right then. I have told all my friends about Autorev."
Gloria H., , Lombard.


"I had an old junker that my wife told me to get rid of. I thought I was gonna have to pay to have it taken away. Kelly offered me $200 and you showed up on time and towed it away for free. The tow truck driver was very polite and I was impressed by your service. Thanks Autorev!"


Bill C

, Chicago.
"I sold this car three times on the phone but nobody showed up until I called autorev. Jim bought it for more than anyone else and they showed up on Saturday to pick it up. Man, I like that in a company. Great guys."


Johnny J.

, Rogers Park.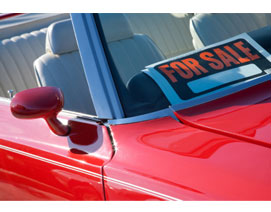 NOTICE: You may have seen recent news reports about how some unscrupulous companies salvage vehicles and junk car parts into areas where people can be seriously harmed by toxic components, mercury, lead and dangerous chemicals that are found in all cars.

These cash for car operations, (evens some charities) are not disposing of vehicles correctly and this is bad for both all living things and the environment.

AutoRev is a leader in environmentally responsible salvage vehicle disposal and it's important to know that when you choose to sell your vehicle. You're working with a company that always handles every facet of the recovery and disposal process with utmost dedication and care for our world and our children's future.