Selling A Car
The web has certainly increased the options for those selling a car. Unfortunately, it hasn't made it a whole lot easier.
In the good old days, those selling a car bought a $3 "For Sale"Ě sign and placed a $20 ad in a local paper. You then spent days, weeks, or months, answering phone calls, setting up appointments, and negotiating with potential buyers.
The Internet promised to make selling a car easier, but most often ends up with the same old grind. Selling a car online allows owners to potentially access many more prospective buyers. The hard reality, however, is that few used cars are valuable enough to spend hundreds or thousands of dollars to transport them across country. The reality is that people selling a car are usually limited by geography.
As a result, people selling a used car are too often left with the same old hassles. You'll need to field e-mails and phone calls, set up appointments to let people see the car you're selling, and go back and forth to negotiate a price.
We have been buying cars for several decades, we buys cars from San Francisco, California to New York, NY, and have learned how best to serve those selling a car anywhere in the U.S. Our well trained telephone and web reps reply to offers fast, our business model allows us to pay top dollar, and we are a hassle free zone.
In short, we make selling a car as convenient and profitable as possible.
Call Now For Your Highest Quote For Your Used Vehicle
1-888-209-5611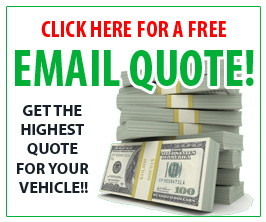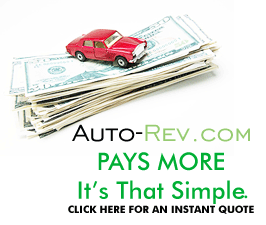 "I talked to three guys and thought I sold my 1999 honda to C---X, but when I got there, they told me that they never said that and they offered me $800 less than they did on the phone. Patty offered me $1200 on the phone, her brother came to my home and paid me in cash and picked up the car right then. I have told all my friends about Autorev."
Gloria H., , Lombard.


"I had an old junker that my wife told me to get rid of. I thought I was gonna have to pay to have it taken away. Kelly offered me $200 and you showed up on time and towed it away for free. The tow truck driver was very polite and I was impressed by your service. Thanks Autorev!"


Bill C

, Chicago.
"I sold this car three times on the phone but nobody showed up until I called autorev. Jim bought it for more than anyone else and they showed up on Saturday to pick it up. Man, I like that in a company. Great guys."


Johnny J.

, Rogers Park.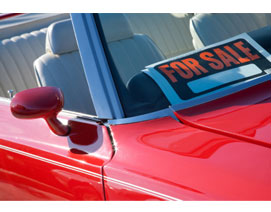 NOTICE: You may have seen recent news reports about how some unscrupulous companies salvage vehicles and junk car parts into areas where people can be seriously harmed by toxic components, mercury, lead and dangerous chemicals that are found in all cars.

These cash for car operations, (evens some charities) are not disposing of vehicles correctly and this is bad for both all living things and the environment.

AutoRev is a leader in environmentally responsible salvage vehicle disposal and itís important to know that when you choose to sell your vehicle. Youíre working with a company that always handles every facet of the recovery and disposal process with utmost dedication and care for our world and our childrenís future.