Cash For Car
Over the past 30 days alone, we've bought hundreds of cars, trucks, and virtually anything with wheels. From a 2003 Jaguar in great shape to a 2008 Scion that got rear ended, from a little used 2007 mobile home to a 2005 Volkswagen Beetle with over 100,000 miles, we pay cash for cars and anything that rolls.

We bought, fixed up, and resold our first car in 1983 (a 1967 Mustang with a modified rag top), and we've been hooked ever since.

We pay cash for your car, we pick it up for free, and we have worked long and hard to make the process as simple as possible for you. Though we're based in Illinois, we have relationships with towing companies, auto repair firms, car dealers, and auctions all over the country. We leverage those relationships to pay the most cash for your car.

Most cash for car buyers are looking to pay $50-$150 for a junk car that they can make some money in scrap steel after they pay for towing and storage expenses. We pay cash for cars that we believe can be fixed up and resold.

Don't hesitate to call us no matter what the age or condition of the car you're looking to sell. While we do end up buying a scrap car or two, we're most interested in buying cars from people looking to raise fast cash from the sales of their usable car.

Mercedes, Pontiac, Toyota, Ford, Lexus, Kia, Chrysler, VW - we don't discriminate based on age or nationality.
Call Now For Your Highest Quote For Your Used Vehicle
1-888-209-5611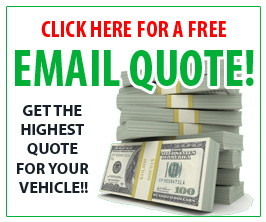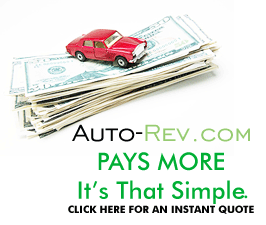 "I talked to three guys and thought I sold my 1999 honda to C---X, but when I got there, they told me that they never said that and they offered me $800 less than they did on the phone. Patty offered me $1200 on the phone, her brother came to my home and paid me in cash and picked up the car right then. I have told all my friends about Autorev."
Gloria H., , Lombard.


"I had an old junker that my wife told me to get rid of. I thought I was gonna have to pay to have it taken away. Kelly offered me $200 and you showed up on time and towed it away for free. The tow truck driver was very polite and I was impressed by your service. Thanks Autorev!"


Bill C

, Chicago.
"I sold this car three times on the phone but nobody showed up until I called autorev. Jim bought it for more than anyone else and they showed up on Saturday to pick it up. Man, I like that in a company. Great guys."


Johnny J.

, Rogers Park.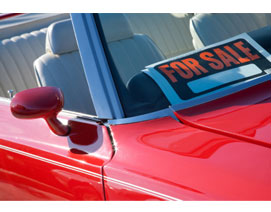 NOTICE: You may have seen recent news reports about how some unscrupulous companies salvage vehicles and junk car parts into areas where people can be seriously harmed by toxic components, mercury, lead and dangerous chemicals that are found in all cars.

These cash for car operations, (evens some charities) are not disposing of vehicles correctly and this is bad for both all living things and the environment.

AutoRev is a leader in environmentally responsible salvage vehicle disposal and itís important to know that when you choose to sell your vehicle. Youíre working with a company that always handles every facet of the recovery and disposal process with utmost dedication and care for our world and our childrenís future.