How We Work
Client Perspective
From our clients' perspective, AutoRev is a very simple company. We have an American call center, staffed with polite and knowledgeable operators who will ask you a series of simple questions about the vehicle you would like to sell.

After a very short time, AutoRev will make a cash offer for your car, truck, bobcat, boat, RV, crane, or whatever vehicle you are trying to get rid of. If the offer is satisfactory, you tell us when we can pick up your vehicle, and we'll show up with a certified check in hand.
Call Now For Your Highest Quote For Your Used Vehicle
1-888-209-5611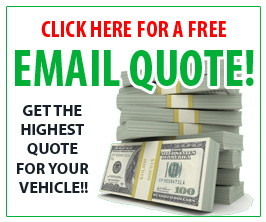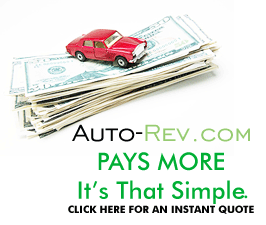 We've worked hard to make our cash offers as generous as possible, and the process as simple, convenient, and reliable as any in the vehicle removal industry.

Behind the Scenes

The reality of our business is that all the hard work happens behind the scenes. When a customer offers us a car or truck, we first use our great experience, as well as strong national relationships in the auto recycling and salvage business, to determine how we can earn top dollar for each vehicle.

We regularly talk to used parts businesses, junk car salvage yards, used car dealers, recycling firms, and auction houses around the country. Not to mention local towing, car removal, storage, and transportation companies.

We're a national company in tune with national trends in the auto recycling and car removal industries. As a result, we can confidently make generous offers knowing that we'll be able to make a profit. Our competitors operate by making the lowest possible offer, hoping that they'll be able to make a big profit by selling your vehicle at auction or scrapping it in the local car or recycling market.

Our national reach, relationships, and experience allow us to pay more and get more for the vehicles we purchase. We didn't become successful overnight, and it has taken us years to learn how best to serve customers, and profit from the cars they were looking to sell. We're proud of the fact that we've built one of the most successful auto recycling businesses in the United States.


"I talked to three guys and thought I sold my 1999 honda to C---X, but when I got there, they told me that they never said that and they offered me $800 less than they did on the phone. Patty offered me $1200 on the phone, her brother came to my home and paid me in cash and picked up the car right then. I have told all my friends about Autorev."
Gloria H., , Lombard.


"I had an old junker that my wife told me to get rid of. I thought I was gonna have to pay to have it taken away. Kelly offered me $200 and you showed up on time and towed it away for free. The tow truck driver was very polite and I was impressed by your service. Thanks Autorev!"


Bill C

, Chicago.
"I sold this car three times on the phone but nobody showed up until I called autorev. Jim bought it for more than anyone else and they showed up on Saturday to pick it up. Man, I like that in a company. Great guys."


Johnny J.

, Rogers Park.